Since we opened in 2005, we have always strived to maintain an environment that is comfortable to our pet guests. We always want our guest to be a part of our family. Our pet guest will have spacious first-class rooms, food and treats, playtime with friends, and a top-notch care-team devoted to spending quality time with your pet.
  Daily Housekeeping, regardless of inclement weather.
  Staffed at operational times regardless of weather, holiday, or other event. The entire and complete building is powered during inclement weather by a Gas Generator
  Daily Room Service-Premium food provide by us or brought from home.
  Luxury, individually-themed, living room style suites for our guest.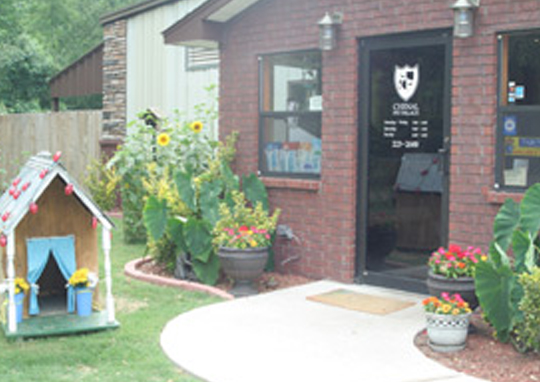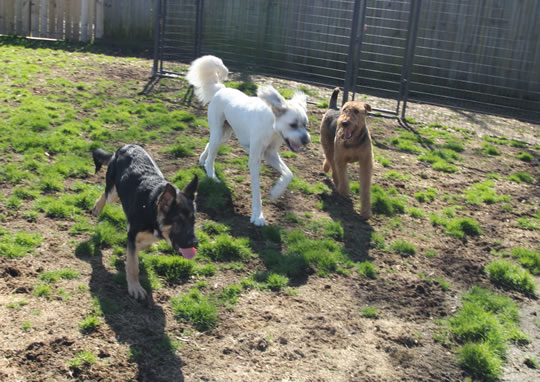 In-Door Suites or Suites with Out-Door access. All rooms include a television and a Kuranda bed (similar to a cot).
  Climate control system ensures appropriate temperatures and humidity levels. Separate AC system for feline and canine guests.
  All guests, whether day-only or overnight, enjoy daycare privileges.
  Outside playtime averages 4-5 times daily.
  Multiple play groups based on size, age, and play styles.
  Over 4,000 square feet of outdoor play yard.  Two yards separated for double the outdoor fun!
  Total facilities square feet : 10,000.
Total facilities square feet: 25,000 Chenal Pet Palace, 10,000 AR Pet Resort
Please CLICK HERE for our information sheet on Considerations before Boarding.