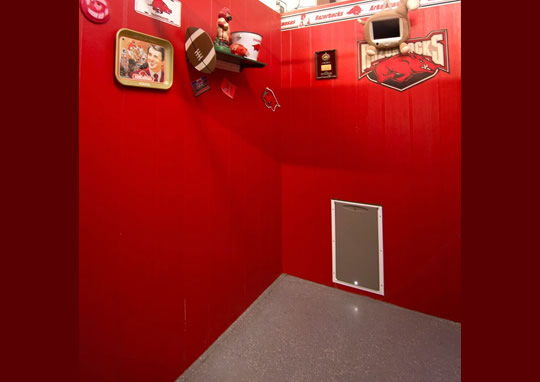 Our pet guest stay in a themed and decorated suite. All rooms include a television airing throughout the day and a cot-type bed. You are always welcome to bring your own machine-washable bedding and blankets. Please write your pet's name on all items.
Some of our rooms have doggy doors that lead to their own private fenced in outside area. The dog doors are only kept open for use during the daytime.
All our pet guests enjoy outside playtime 4-5 times throughout the day. We group our guests into different play groups based on size, temperament, and play style.
Our rates are just like a hotel for humans. The rate runs nightly from the time you check-in until 3 pm the next day.
ROOM RATES PER NIGHT:
6x6 = $35
8x6 = $38
8x6 w/dog door = $42
6x12 = $44
8x16 w/dog door = $48
Each Extra Canine Guest Staying in Room $24/night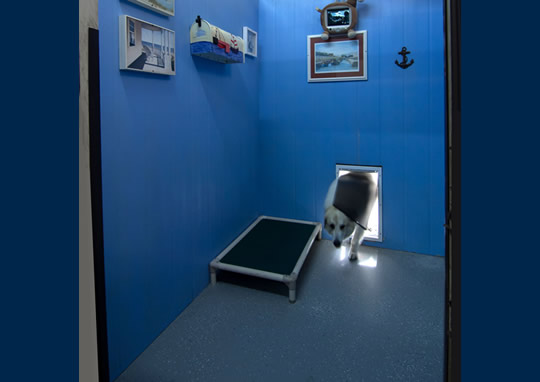 Please CLICK HERE for our CANINE Information Sheet.
This worksheet will help us get to know you and your four-legged friend.